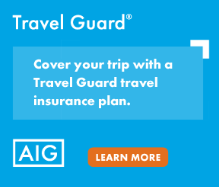 INSURE YOUR TRIP - CLICK TO GET A QUOTE
:
Ski Trip Payment Info

Payment via checks can be made by following payment directions shown at the bottom of each trip's application. The club also offers the convenience of PayPal payments.

A nominal transaction fee of $0.30 plus 2.9% of your transaction amount (what PayPal charges us) will be included in the amounts of each payment.
If you are interested in PayPal payments, please email mail@tbirdskiclub.com
SELECT YOUR FAVE[S] AND SIGN UP SOON!