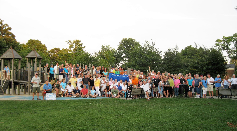 EVENT VOLUNTEERS ARE NEEDED!
IF YOU ARE INTERESTED, PLEASE LET THE CLUB KNOW BY CONTACTING ANY CURRENT BOARD MEMBER, OR CLICKING THE "CONTACT" MENU BUTTON ABOVE RIGHT - OR CLICK

HERE
FOR

THE VOLUNTEER INTEREST FORM SHOWING ALL JOBS

SKIERS, TRIP FLYERS AND APPLICATIONS ARE POSTED. SIGNUP NOW! CONTACT TRIP LEADER IF YOU HAVE ANY QUESTIONS.
✔ SEPT 15 - M & M - MOOSE PRESERVE - See flyer

✔ SEPT 17-19 - FALL GOLF WEEKEND - See flyer and app
✔ SEPT 24-26 - BIKE/HIKE WEEKEND TRAVERSE CITY - see flyer and app
✔ SEPT 29 - "PICNIC" - ROTARY PARK LIVONIA - END OF SUMMER!!

✔ OCT 8 - FALL FLING - See flyer
✔ OCT 16 - THEATER "SPAMALOT" - See flyer

✔ OCT 20 - M & M - DETAILS TBA
✔ NOV 17 - M & M - DETAILS TBA

✔ DEC 8 - CHRISTMAS PARTY - DETAILS TB

A
~
SKI TRIPS KICK OFF WITH VAIL ON JAN 8 ~

CLICK HERE FOR ALL TRIP INFO