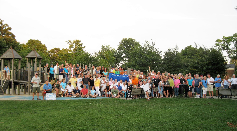 EVENT VOLUNTEERS ARE NEEDED!
IF YOU ARE INTERESTED, PLEASE LET THE CLUB KNOW BY CONTACTING ANY CURRENT BOARD MEMBER, OR CLICKING THE "CONTACT" MENU BUTTON ABOVE RIGHT - OR CLICK

HERE
FOR

THE VOLUNTEER INTEREST FORM SHOWING ALL JOBS

SKIERS, TRIP FLYERS AND APPLICATIONS ARE POSTED. SIGNUP NOW! CONTACT TRIP LEADER IF YOU HAVE ANY QUESTIONS.
CLICK ARTICLE AT RIGHT TO OPEN LARGER READABLE COPY
✔ JULY 22 - M & M Smugglers Run - see flyer
✔ JULY 24 - One day golf - See flyer and app
✔ AUG 4 -

PICNIC

NANKIN MILLS AREA - see flyer
✔

RESCHEDULED

AUG

13

-15 - Canoe weekend - see flyer w application

✔ AUG 18 - M & M - Waterfront Wyandottte - see flyer

✔ SEPT 1 - PICNIC - ROTARY PARK LIVONIA
✔ SEPT 15 - M & M - DETAILS TBA
✔ SEPT 17-19 - FALL GOLF WEEKEND - see flyer and app
✔ SEPT 24-26 - BIKE/HIKE WEEKEND TRAVERSE CITY - see flyer and app