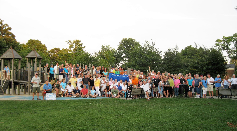 EVENT VOLUNTEERS ARE NEEDED!
IF YOU ARE INTERESTED, PLEASE LET THE CLUB KNOW BY CONTACTING ANY CURRENT BOARD MEMBER, OR CLICKING THE "CONTACT" MENU BUTTON ABOVE RIGHT - OR CLICK HERE
FOR

THE VOLUNTEER INTEREST FORM SHOWING ALL

OPPORTUNITIES
NOTE ALL BJ'S EVENTS START AT 5:30pm with Happy Hour till 7

pm
♦ FEB 15

-

BJ'S RESTAURANT & BREWHOUSE - M 'n M and THIRD BOARD NOMINATIONS MEETING
♦ MAR 15

-

BJ'S RESTAURANT & BREWHOUSE - M 'n M - [BOARD VOTING MEETING IF NECESSARY]

SEE BELOW FOR SUMMER PICNIC DATES [DETAILS COMING SOON!]

MAMMOTH TRIP HAS ROOM FOR for 2 men, 2 women or a couple!- CONTACT TRIP LEADER NOW!

2023-24

BOARD OF DIRE

CTOR NOMINATIONS' PROCESS IS ONGOING -
Update of Nominations as of 2/1/23:
PRESIDENT -

Tami Jo Schuetzler


VICE-PRESIDENT -

Suzanne Koth
FINANCIAL SECRETARY - Renee Chaffin
RECORDING SECRETARY -
Mary Ann Baier
CLICK

HERE

FOR FURTHER NOMINATIONS AND

ELECTION INFO
2023 SAVE THE DATES -

"PICNICS" JUNE 7, JULY 12, AUG 2 AND SEPT 6

!!